Daily Football Betting Tips
SUBSCRIPTION ARCHIVE FOR DECEMBER 2023
| | | | | |
| --- | --- | --- | --- | --- |
| DATE | MATCH | BET | ODD | FT |
| 01.12.2023 | Epinal vs Chateauroux | 3+ | 2.20 | 4:1 |
| 02.12.2023 | Brackley Town vs Boston Utd | 3+ | 2.10 | 2:1 |
| 03.12.2023 | PAOK B vs Levadiakos | 3+ | 2.35 | 1:3 |
| 04.12.2023 | Villarreal B vs Eibar | 3+ | 2.00 | 1:0 |
| 05.12.2023 | Pau FC vs Valenciennes | 3+ | 2.30 | 3:1 |
| 06.12.2023 | Kristiansund vs Valerenga | 3+ | 2.00 | 0:2 |
| 07.12.2023 | Levadiakos vs Niki Volos | 3+ | 2.21 | 1:1 |
| 08.12.2023 | | | | |
| 09.12.2023 | | | | |
| 10.12.2023 | | | | |
| 11.12.2023 | | | | |
| 12.12.2023 | | | | |
| 13.12.2023 | | | | |
| 14.12.2023 | | | | |
| 15.12.2023 | | | | |
| 16.12.2023 | | | | |
| 17.12.2023 | | | | |
| 18.12.2023 | | | | |
| 19.12.2023 | | | | |
| 20.12.2023 | | | | |
| 21.12.2023 | | | | |
| 22.12.2023 | | | | |
| 23.12.2023 | | | | |
| 24.12.2023 | | | | |
| 25.12.2023 | | | | |
| 26.12.2023 | | | | |
| 27.12.2023 | | | | |
| 28.12.2023 | | | | |
| 29.12.2023 | | | | |
| 30.12.2023 | | | | |
| 31.12.2023 | | | | |
---
SUBSCRIPTION ARCHIVE FOR NOVEMBER 2023
| | | | | |
| --- | --- | --- | --- | --- |
| DATE | MATCH | BET | ODD | FT |
| 01.11.2023 | Fleetwood vs Blackpool | 3+ | 2.05 | 3:3 |
| 02.11.2023 | Cambuur vs Maastricht | 4+ | 2.35 | 4:1 |
| 03.11.2023 | Venlo vs Jong AZ | 4+ | 2.40 | 2:2 |
| 04.11.2023 | West Brom vs Hull | 3+ | 2.20 | 3:1 |
| 05.11.2023 | FC Cartagena SAD vs Leganes | 2 | 2.85 | 0:3 |
| 06.11.2023 | Oss vs Cambuur | 4+ | 2.25 | 1:8 |
| 07.11.2023 | Shrewsbury vs Bolton | 3+ | 2.00 | 0:2 |
| 08.11.2023 | Entella vs Alessandria | 3+ | 2.20 | 3:0 |
| 09.11.2023 | Chindia Targoviste vs Mioveni | 3+ | 2.50 | 0:2 |
| 10.11.2023 | Dordrecht vs Jong PSV | 4+ | 2.10 | 1:4 |
| 11.11.2023 | Watford vs Rotherham | 3+ | 2.00 | 5:0 |
| 12.11.2023 | Tenerife vs Villarreal B | 3+ | 2.15 | 0:1 |
| 13.11.2023 | Le Mans vs Chateauroux | 3+ | 2.25 | 1:1 |
| 14.11.2023 | Hereford vs Banbury | 3+ | 2.15 | 4:1 |
| 15.11.2023 | Aiolikos vs Niki Volos | 3+ | 2.20 | 0:2 |
| 16.11.2023 | Bulgaria vs Hungary | 3+ | 2.50 | 2:2 |
| 17.11.2023 | Italy vs North Macedonia | T21+ | 2.60 | 5:2 |
| 18.11.2023 | Stevenage vs Lincoln | 3+ | 2.25 | 1:0 |
| 19.11.2023 | Ionikos vs Athens Kallithea | 3+ | 2.40 | 0:1 |
| 20.11.2023 | Niki Volos vs Makedonikos | 3+ | 2.25 | 1:2 |
| 21.11.2023 | Leyton Orient vs Lincoln | 3+ | 2.10 | 1:0 |
| 22.11.2023 | No Match | – | – | – |
| 23.11.2023 | Falkenberg vs Skovde AIK | 3+ | 2.00 | 0:2 |
| 24.11.2023 | Petrolul vs FC Botosani | 3+ | 2.10 | 2:1 |
| 25.11.2023 | Iraklis 1908 vs AEK Athens FC B | 3+ | 2.35 | 1:0 |
| 26.11.2023 | Sao Paulo vs Cuiaba | 3+ | 2.20 | 0:0 |
| 27.11.2023 | Verona vs Lecce | 3+ | 2.50 | 2:2 |
| 28.11.2023 | Cambridge Utd vs Lincoln | 3+ | 2.50 | 0:3 |
| 29.11.2023 | Recreativo Huelva vs Alcoyano | 3+ | 2.60 | 1:0 |
| 30.11.2023 | FC Arges vs CSC Dumbravita | 3+ | 2.10 | 2:0 |
---
SUBSCRIPTION ARCHIVE FOR OCTOBER 2023
DATE
MATCH
BET

ODD
FT
01.10.2023
Barcelona B vs Celta Vigo B

VIP: Leiria vs Tondela

3+

3+

2.30

2.20

1:1

2:2

02.10.2023
Poli Iasi vs Petrolul
VIP: PAE Chania vs Tilikratis L.
3+

3+

2.50

2.00

0:0

3:0

03.10.2023
West Brom vs Sheffield Wed

VIP: Napoli vs Real Madrid

3+

2

2.25

2.55

1:0

2:3

04.10.2023
Rotherham vs Bristol City
3+
2.15
1:2
05.10.2023
FC Cartagena SAD vs Espanyol
3+
2.08

0:2

06.10.2023
Epinal vs Rouen
VIP: Roda vs Jong AZ
3+

4+

2.30

2.63

1:1

3:1

07.10.2023
Millwall vs Hull
3+
2.25
2:2
08.10.2023
Benfica B vs Feirense
3+
2.00
2:3
09.10.2023
AVS vs Penafiel
3+
2.10

1:0

10.10.2023
Deportivo Espanol vs Puerto Nuevo
3+
2.28
4:0
11.10.2023
Dijon vs Epinal
3+
2.25
4:1
12.10.2023
Malaga vs Melilla
1/1
2.20
1:0/1:0
13.10.2023
Fiorenzuola vs Legnago Salus
3+
2.95
0:4
14.10.2023
Blackpool vs Stevenage
1
2.15
3:0
15.10.2023
Tilikratis L. vs Ilioupoli
3+
2.30
1:2
16.10.2023
Norway U20 vs Romania U20
3+
2.00
5:0
17.10.2023
Northern Ireland vs Slovenia
2
2.50
0:1
18.10.2023
Cosmos Koblenz vs RW Koblenz
2
2.15
1:2
19.10.2023
No Match
–
–
–
20.10.2023
Orleans vs Niort
3+
2.25
4:2
21.10.2023
Rodez vs Bastia
3+
2.10

1:1

22.10.2023
Catania vs Taranto
T22+
4.50

1:0

23.10.2023
Jong Ajax vs Den Haag
4+
2.20

0:0

24.10.2023
MK Dons vs Bradford City
3+
2.05
4:1
25.10.2023
Nea Salamis vs Achnas
1
2.28
4:0
26.10.2023
Steaua Bucuresti vs Ceahlaul
3+
2.25
3:1
27.10.2023
Eibar vs Valladolid
1
2.00
5:1
28.10.2023
Watford vs Millwall
3+
2.40
2:2
29.10.2023
Mirandes vs FC Cartagena SAD
3+
2.15
2:1
30.10.2023
CFR Cluj vs Farul Constanta
3+
2.05
3:1
31.10.2023
Derby vs Northampton
3+
2.05
4:0
---
SUBSCRIPTION ARCHIVE FOR SEPTEMBER 2023
DATE
MATCH
BET

ODD
FT
01.09.2023
Sochaux vs GOAL FC
3+
2.18
0:3
02.09.2023
Charlton vs Fleetwood
1
2.00
2:1
03.09.2023
HJK vs KuPS
3+
2.25
2:2
04.09.2023
Chelmsford vs Hemel Hempstead
GG3+
2.25
1:2
05.09.2023
Selimbar vs Steaua Bucuresti
3+
2.15
3:2
06.09.2023
Havant & W vs Eastbourne Boro
GG3+
2.00
1:2
07.09.2023
Tunisia vs Botswana
3+
2.18
3:0
08.09.2023
Nimes vs Chateauroux
3+
2.55
2:2
09.09.2023
Exeter vs Leyton Orient
3+
2.05
1:2
10.09.2023
Ferrol vs Villarreal B
3+
2.60
2:2
11.09.2023
Orleans vs Le Mans
3+
2.25
1:3
12.09.2023
Leamington vs Berkhamsted
3+
2.05
4:0
13.09.2023
Makedonikos vs PAE Egaleo
3+
2.30
0:4
14.09.2023
Niort vs Epinal
3+
2.00
1:1
15.09.2023
Blackburn vs Middlesbrough
1
2.80
2:1
16.09.2023
Os Belenenses vs Leiria
3+
2.08
0:5
17.09.2023

Guingamp vs AC Ajaccio

3+
2.60
3:0
18.09.2023
Krumovgrad vs Levski Sofia
3+
2.15
2:2
19.09.2023
Preston vs Birmingham
3+
2.60
2:1
20.09.2023
Watford vs West Brom
3+
2.10
2:2
21.09.2023
FC Hermannstadt vs FCSB
3+
2.10
2:2
22.09.2023
Shelbourne vs Cork City
3+
2.10
2:1
23.09.2023
Swansea vs Sheffield Wed
3+
2.10
3:0
24.09.2023
Sepsi Sf. Gheorghe vs FCSB
2
2.50
2:5
25.09.2023
Bohemians vs Shelbourne
3+
2.15

1:1

26.09.2023
Zurich vs Grasshoppers
GG3+
2.05
2:1
27.09.2023
Parma vs Bari
1
2.15
2:1
28.09.2023
FC Botosani vs FC Rapid Bucuresti
3+
2.08
1:3
29.09.2023
Avranches vs GOAL FC
3+
2.10

1:1

30.09.2023
Shrewsbury vs Charlton

VIP: Millwall vs Swansea

3+

3+

2.15

2.20

0:0

0:3
---
SUBSCRIPTION ARCHIVE FOR AUGUST 2023
| | | | | |
| --- | --- | --- | --- | --- |
| DATE | MATCH | BET | ODD | FT |
| 01.08.2023 | Fortuna vs Koln Koln II | 1 | 2.50 | 5:1 |
| 02.08.2023 | Jihlava vs Sigma Olomouc B | 1 | 2.15 | 6:3 |
| 03.08.2023 | /// | /// | /// | /// |
| 04.08.2023 | Bohemians vs Drogheda | 3+ | 2.00 | 4:2 |
| 05.08.2023 | Stoke vs Rotherham | 3+ | 2.00 | 4:1 |
| 06.08.2023 | Zhodino vs Dynamo Brest | 3+ | 2.05 | 1:2 |
| 07.08.2023 | FC Voluntari vs FC Rapid Bucuresti | 3+ | 2.40 | 2:1 |
| 08.08.2023 | Rakow (Pol) vs Aris (Cyp) | 3+ | 2.25 | 2:1 |
| 09.08.2023 | Sporting CP B vs Amora | 3+ | 2.30 | 1:0 |
| 10.08.2023 | Rosenborg (Nor) vs Hearts (Sco) | 1 | 2.10 | 2:1 |
| 11.08.2023 | Epinal vs Red Star | 3+ | 2.05 | 1:2 |
| 12.08.2023 | Royale Union SG vs Leuven | 1/1 | 2.30 | 2:1/5:1 |
| 13.08.2023 | Bryne vs Hodd | 3+ | 2.05 | 2:1 |
| 14.08.2023 | Pari NN vs Akhmat Grozny | 3+ | 2.40 | 2:0 |
| 15.08.2023 | Wycombe vs Leyton Orient | 3+ | 2.10 | 3:2 |
| 16.08.2023 | Boreham Wood vs Solihull Moors | 3+ | 2.00 | 1:2 |
| 17.08.2023 | Skelleftea vs Storfors AIK | 4+ | 2.00 | 4:0 |
| 18.08.2023 | Univ. Craiova vs UTA Arad | 3+ | 2.00 | 3:0 |
| 19.08.2023 | QPR vs Ipswich | 3+ | 2.10 | 0:1 |
| 20.08.2023 | Le Havre vs Brest | 3+ | 2.60 | 1:2 |
| 21.08.2023 | Viborg vs Vejle | GG3+ | 2.15 | 2:1 |
| 22.08.2023 | Matlock vs Atherton | 3+ | 2.00 | 3:0 |
| 23.08.2023 | Ilves vs AC Oulu | 1 | 2.20 | 1:0 |
| 24.08.2023 | Farul Constanta (Rou) vs HJK (Fin) | GG3+ | 2.25 | 2:1 |
| 25.08.2023 | Nantes vs Monaco | GG3+ | 2.05 | 3:3 |
| 26.08.2023 | Ipswich vs Leeds | 3+ | 2.30 | 3:4 |
| 27.08.2023 | AC Oulu vs HJK | 3+ | 2.25 | 1:3 |
| 28.08.2023 | Oxford City vs Boreham Wood | 3+ | 2.00 | 4:0 |
| 29.08.2023 | Birmingham vs Cardiff | 3+ | 2.15 | 1:3 |
| 30.08.2023 | Lahti vs Inter Turku | 3+ | 2.05 | 1:2 |
| 31.08.2023 | Toftir vs TB Tvoroyri | GG3+ | 2.10 | 1:1 |
---
Introduction – Daily Football Betting Tips
Welcome to our daily football betting tips page. Here, we provide you with valuable information to enhance your betting experience. Our team of experts actively analyzes the latest football matches and delivers the best tips with odds around 2.50. Whether you are a seasoned bettor or just starting out, our tips aim to help you make informed decisions and increase your chances of winning.
Why Trust Our Tips?
Firstly, our team comprises experienced football analysts who possess a deep understanding of the game. Secondly, we carefully analyze various factors such as team form, head-to-head records, player injuries, and other relevant statistics to offer you accurate predictions. Furthermore, our track record speaks for itself, as we have consistently provided profitable tips to our followers.
How to Use Our Tips
Utilizing our tips is straightforward. Firstly, simply visit our page daily to discover the latest tips for upcoming matches. Secondly, each tip will outline the recommended bet and the corresponding odds. Moreover, we encourage you to study the analysis provided with each tip to comprehend the reasoning behind it. This empowers you to make well-informed decisions based on your own judgment.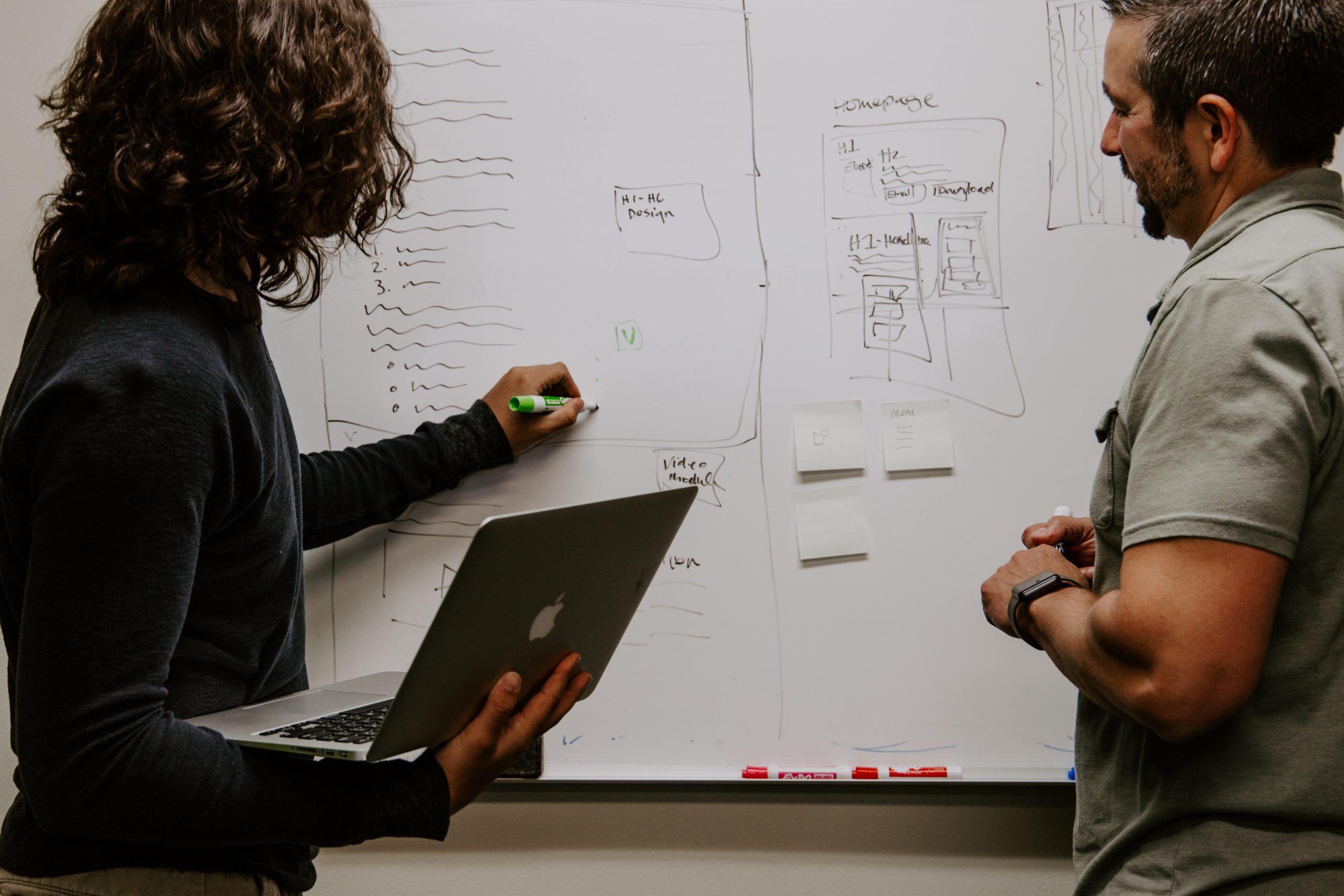 Betting Responsibly
While we strive to provide accurate tips, it is important to remember that no bet comes with a guarantee of winning. Therefore, betting should be conducted responsibly and within your means. We urge you, first and foremost, to establish a budget for your betting activities and refrain from exceeding it. Remember, gambling should be enjoyable and should not result in financial difficulties.
Get Started – Daily Football Betting Tips
Now that you understand what to expect from our daily football betting tips, it's time to get started. Firstly, bookmark our page and visit us daily to stay updated with the latest tips. Secondly, we wish you the best of luck in your betting endeavors!